Guadalupe Mountains National Park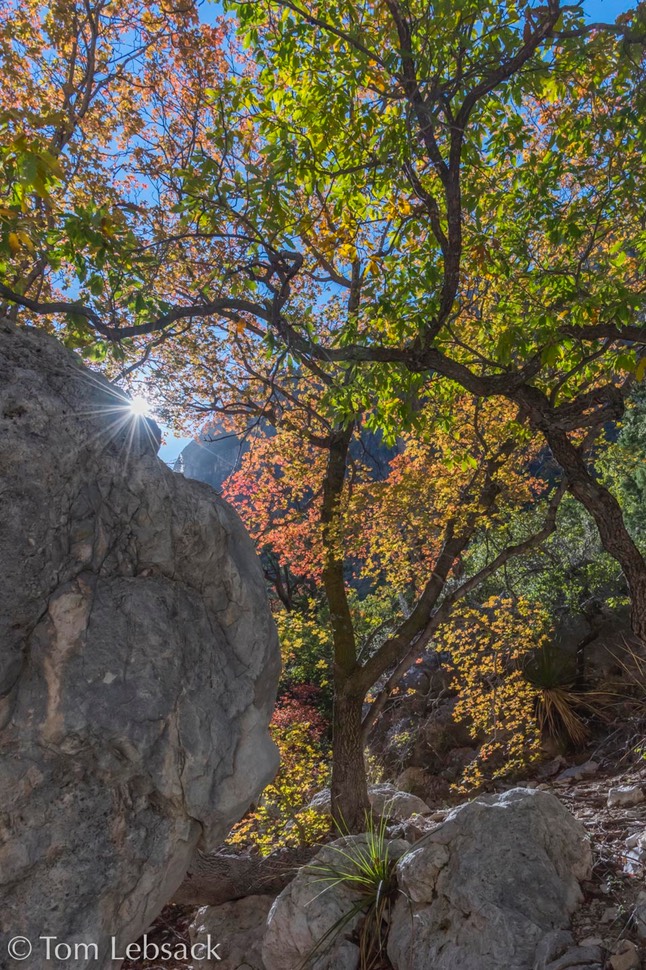 Situated in far West Texas, Guadalupe Mountains National Park is one of the most remote national parks in the United States, and probably one of the least visited. The park is just inside Texas located on the border with New Mexico about 65 miles south west of Carlsbad, NM, and 130 miles east of El Paso. 
A paleontologist's paradise, the mountains are the uplifted outcrop of the Capitan Reef deposited over 250 million years ago. The relief from the adjacent Texas desert is a spectacular 4000 feet to the highest point in Texas, Guadalupe Peak, 8749 ft. Detailed information about the national park and its geology can be found here.
Click on the map below for a larger image.
Click on the drop-down menus above to view the scenery shots.
Back to Texas Scenes Home Page

Banner image: El Capitan and Guadalupe Mountains at sunset
Image above right: Devil's Hall Trail
Site updated November, 2017.