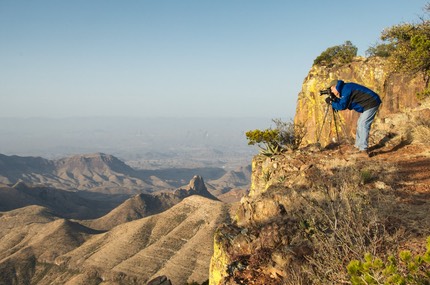 Getting photos of the South Rim requires a 6-1/2 mile one-way hike with a 2000-ft. elevation gain from the Chisos Basin. I've made two trips up there. The first with Rick in March, 2010. To avoid hiking in the dark and to get both sunrise and sunset shots we backpacked overnight. Because there is no water on the trail, we had to carry our own, plus camping and camera gear.  
The second trip was November, 2016, with Rick and Terry. We started at 2:00 am to be there in time for sunrise, and then we hiked back down to the lodge before noon.
Click on the thumbnails below for larger images.