Anyone driving around Brenham in April has been impressed by the huge displays of wildflowers along the roadsides. So, with fewer wildflowers in the Hill Country, Rick Capozza and I decided to head east and capture the bounty of a wetter climate. We were a bit disappointed because the drought had also affected the wildflowers in the area, and there was a lot of wind. But we managed a few shots.
One of our "finds" was Washington-on-the Brazos State Park, northeast of Brenham, Texas. The park is dedicated to the founding of the Texas Republic in 1836, and was the site of the original capital of Texas. Fortunately, the wind wasn't so bad in the morning.  But by noon, it was useless to do much so we headed to Chappell Hill for lunch and, as a reward for our efforts, to Brenham for some Blue Bell ice cream at the factory. 
Several days later, an early morning trip to the Lady Bird Johnson Wildflower Center provided some unusually fine conditions for shooting macros. Thanks go to the good offices of fellow AAR photographer Bruce Leander for the opportunity. 
Here are a few of the photos. Click here for more.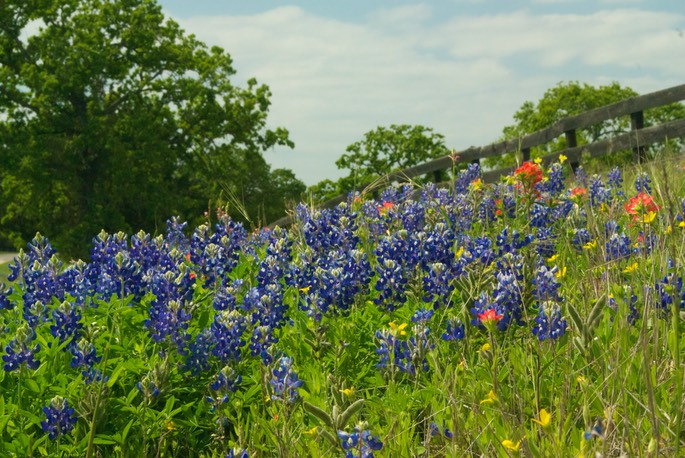 Roadside north of Brenham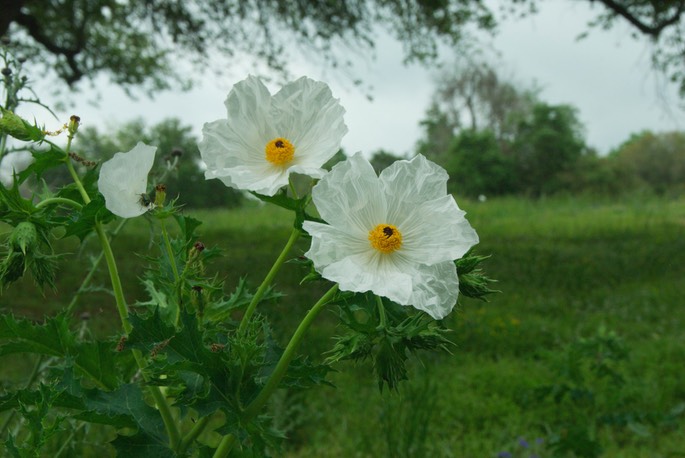 Argemone albiflora (White pricklypoppy) at Washington-on-the-Brazos State Park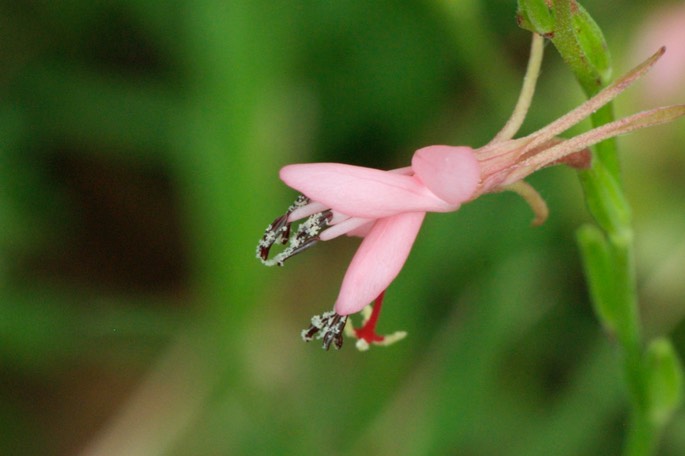 Gaura coccinea (Scarlet Gaura) at Washington-on-the-Brazos State Park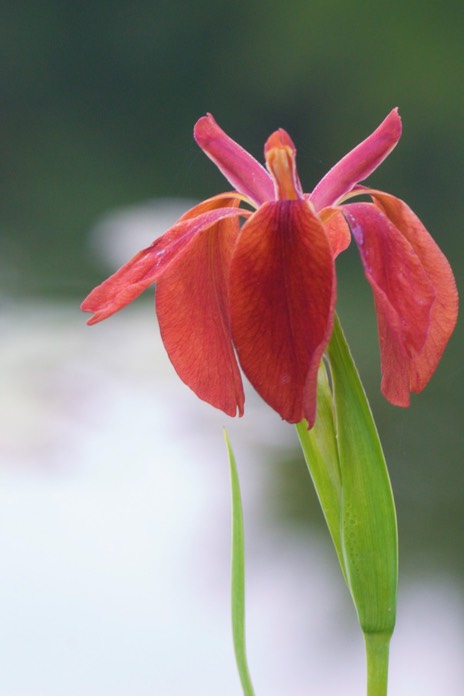 Iris fulva (Copper Iris) at Lady Bird Johnson Wildflower Center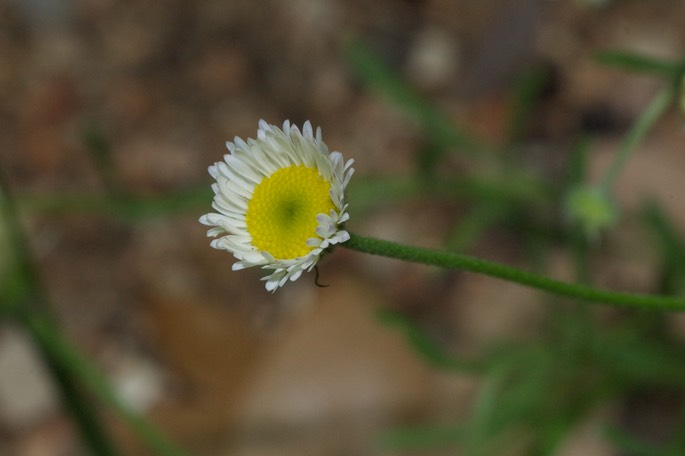 Erigeron modestus (Prairie Fleabane) at Lady Bird Johnson Wildflower Center