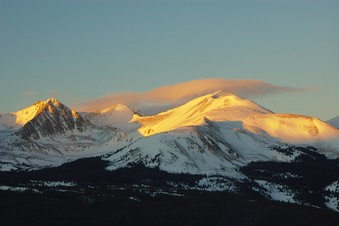 It's finally winter, even in Texas. It's been cold in Austin for the past week or more and snow and sleet are falling in West Texas. We might even get some here in the next day or two. The moisture wil be welcome, so we are hoping for something, but no ice storms please. 
I thought it would be a good time to show some winter shots. These are mostly from the Colorado mountains but a few from Wyoming as well.  
Click here to go to the page.