Lost Maples/Guadalupe River, November 2012
A good friend has been insisting that a blog would be a really good way to let people know about new photo adventures. So, here goes an experiment with my first blog. 
At the end of November, I went with friend Rick to Lost Maples State Natural Area, southwest of Kerrville. We intended to get some fall color and found out that we were a week or so late. Having never been there we decided to make the best of it, hiking and getting the lay of the land. Click here for a map of the park, and here for a map of the area.
It is a very interesting park, with two main streams/rivers running through it. Even with the drought there was water in both. Although the loop trail we took was 4.6 miles (with a pretty good climb in the middle), most of the really nice photo ops are within a mile or less of mile of either end of the trail. Like this one: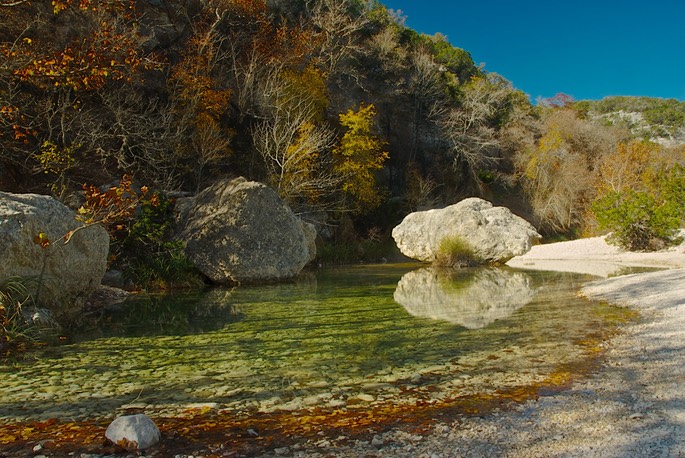 On the way to the park from Kerrville, Texas 39 is a beautiful road along the Guadalupe River. We tried some shots there, too, and here is a sample on a cloudy morning: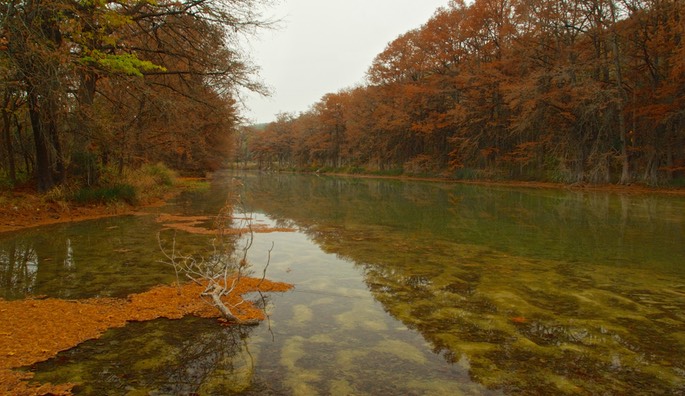 Please click here to see more from the trip.